The Adorable and Amazing Pets of SEIVA
 Get ready for a delightful showcase of our team's beloved pets!
Pictured left is Gary, an Italian greyhound belonging to Nicole. Gary possesses a special knack for fashioning blankets out of any material, with his preference being a garlic bread oodie (his favourite toy).
Picture right is Rosie, an utterly charming cocker spaniel. Rosie's mom, Natalie, is an hardcore Essendon Bombers supporter, and comes as no surprise that this pooch shares the same passion. Apart from her love for AFL football, Rosie is also an exceptional opera singer. Once she serenades you, she eagerly extends her paw for a congratulatory high five.
Terri is the proud owner of adorable Charli Green, an 11.5-year-old Cavoodle (pictured left) who's most cherished possession is her plush sleep basket.  Charli is a master of the art "puppy dog eyes" (which you can see photographed) to get whatever she desires, even when her unique talent is snoring so loudly she can be heard all the way from the opposite end of the house!
Introducing Abu, the enchanting feline who holds a special place in Pawithra's heart (pictured right). Abu, a 4-year-old stray, is reminiscent of the beloved character from the movie Aladdin and is just as magical having given birth to 28 kittens over the course of three years. Abu maintains a youthful spirit and often finds excitement in cardboard boxes and plastic bags.
Sam is the proud owner of Max, an 18-month-old schnoodle who can be seen in the picture on the left. Max's absolute favourite toy happens to be toilet paper, and he even enjoys playing fetch with it. As a little fun fact, Max is a frequent visitor to the SEIVA office, so it's highly likely that you have come across him during office visits.
Hazel feels fortunate to have these two charming canine companions, a 12-year-old Pomeranian named Poy and a 10-year-old miniature Schnauzer named Alpa. They are known for their very different personalities – Poy exhibits cat-like behaviour, showing no interest in toys and excelling in the art of napping (earning the title of nap king) and Alpa thoroughly enjoys engaging in tug of war but is a bit shy. These two pups, with their contrasting traits, make for an interesting and loveable pair.
James is the proud owner of Charlie and Cooper, his delightful twin cavoodles (pictured left). Despite being siblings, they are often mistaken for a mother and daughter duo when they visit the park. These playful pups have a particular fondness for squeaky toys. In fact, they enjoy them so much they swiftly remove the squeak and move on to the next toy, keeping themselves entertained with their mischievous antics. Charlie and Cooper certainly know how to have a good time!
This is Ollie, a 2-year-old Labrador (pictured right) known for his friendly nature and his friendly owner Emma. This lovable boy has an irresistible urge to greet everyone he meets, and even better if you have a stick – his favourite toy to enjoy. Ollie also possesses a peculiar talent for finding mud, even in places where it seems nonexistent. Ollie is truly a special companion with a knack for spreading joy and discovering hidden dirt!
Allie has the pleasure of calling Pip her beloved teddy bear (pictured left). Pip, a delightful 3-year-old Labrador, brings immense joy into Allie's life. She lovingly describes her as a four-legged vacuum, always ready to devour anything in her path. Whenever Pip receives a few treats, she can't contain her excitement and breaks into a little happy dance. With her loveable nature and irresistible charm, Pip truly adds an extra dose of happiness to Allie's world.
Jody is the proud owner of Snickers, an 18-month-old mini dachshund (pictured right). Snickers has a mischievous habit which has earned him the nickname "the Knick man" due to his favourite game of playfully snatching people's knickers and dashing around the house with them. Snickers also enjoys hiding carrots that Jody has given him before she leaves the house, only to bring them out and savour them once she has returned. What a cutie!
Louie (pictured left) is Tim's 4 year old playful and mischievous 4-year-old brittany shepard. Louie has a fondness for stealing socks, much to the amusement of his owner. With his wagging tail and mischievous eyes, Louie embarks on adventures around the house, snatching socks. Often people will leave Tim's house without socks because they can never be found again!
Matt is the proud owner of Ruby (pictured right), the 9-year-old adventurer who loves the beach and road trips. Join her on thrilling journeys of sun, sand and endless roads.
Introducing Wookie (Star Wars inspired even though she has never seen the movie…), the 12-year-old cavoodle owned by Kaitlyn (pictured left). With a lion toy as his favourite, Wookie has travelled all across Australia, living in Perth, Melbourne, and his birthplace, Sydney. Watch in awe as Wookie impresses with his meerkat-like stance and gentlemanly paw crossing. Join this charismatic pup on a journey of joy and adventure.
Introducing Otis and Flipp (pictured right), Mandi's loveable rescue cats. Otis has a cheeky kitchen sponge-shredding obsession, and was named after her husband's favourite musician. Flipp is most known for his midnight headbutt so he can get under-the-cover snuggles. They both adore playing with knitted coat hangers and the vast amount of sports balls lying around the house.
Meet Marlin (pictured left), the lively Lagotto Romagnolo with a knack for adventure, owned by Michael. At just 18 months old, his boundless energy and playful antics are irresistible. He loves doing a whole bunch of different tricks whilst he competes in agility competitions, but his favourite is definitely "Chin", where he'll rest his head in your hand for comfort. Marlin can also be confused for some kind of gremlin, as he serenades all his play mates with his otherworldly singing voice at any chance he has.
Meet Liam (pictured right), the adorable ginger and white tabby with a mischievous personality. Turning 5 in November, Liam is a cheeky boy who can't resist the temptation of zoomies when it's bedtime. He has a peculiar fascination with lights reflecting off the walls, as well as an obsession with bugs. When it comes to nap time, Liam's favourite spot is curled up and snuggled on top of his lovely owner Jacinta!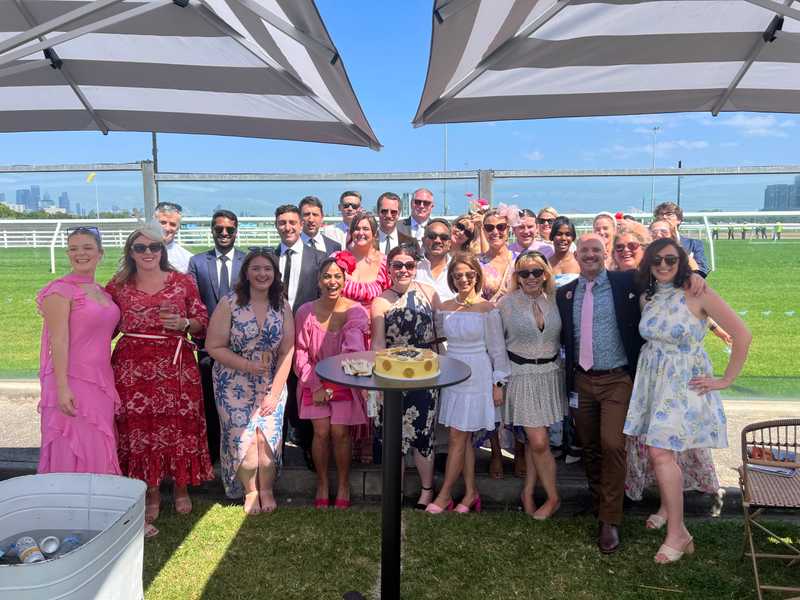 Team Updates: Weddings & More
Fresh fits at Flemington, and wonderful whimsical weddings. The team has been busy throughout the month!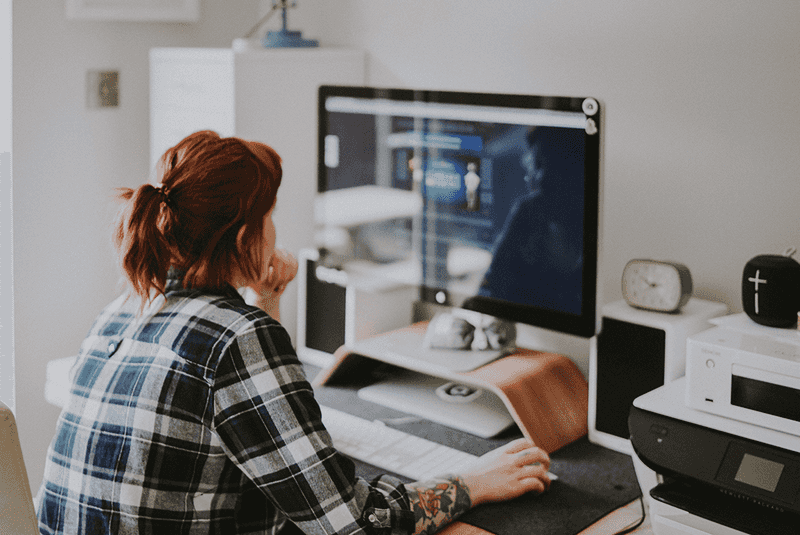 How a simple HR Audit can help build your business
Human Resource audits are the key to compliance, efficiency, and talent development. Uncover legal risks, streamline processes, nurture talent, boost satisfaction, and control costs strategically. Let's discuss how an HR audit can propel your success.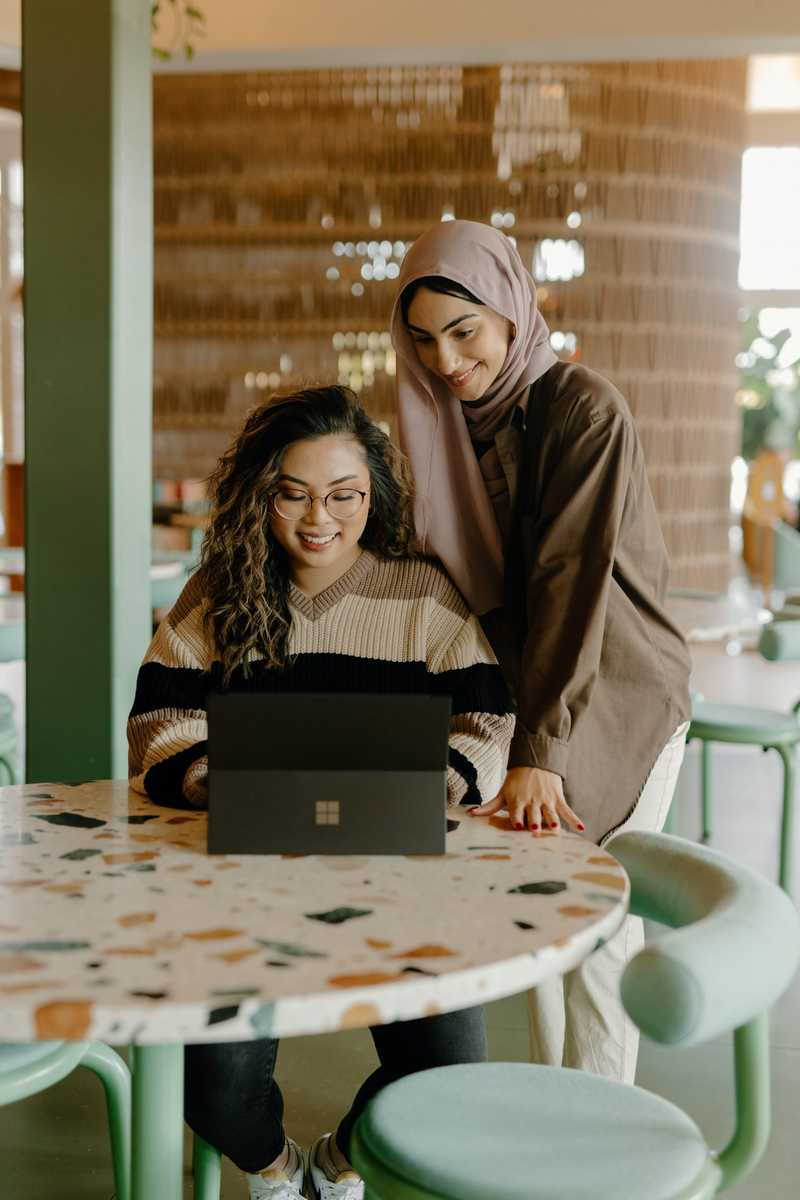 What's Your Leadership Style?
Poor leadership, a key factor in 37% of Australians wanting to change jobs, can harm both employees and businesses. Seeking staff input and aligning leadership styles with employee needs can remedy these issues, fostering a positive workplace and boosting the bottom line.
So tell us, what is *it you're after? We look forward to learning what *it is that will make you happier.